Flavour - Scopex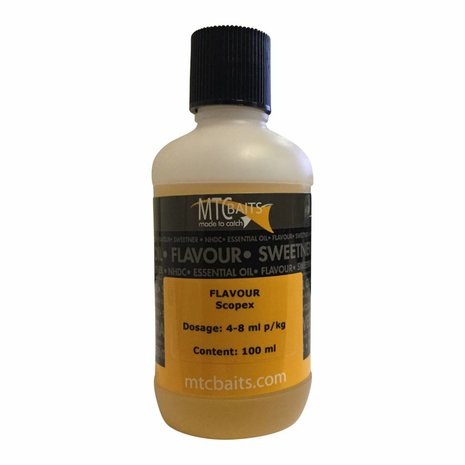 Product description
Dosage: 4-8 ml
Sweet and creamy as a Scopex flavour should be. Perhaps the most popular sweet flavour ever. Does not need any further introduction. Often imitated but never equalled. This is not the original legendary - Rod Hutchinson – version from the 1980s. Due to strict environmental requirements this version may no longer be produced. Our version is the absolute second best which we will never let go of again, after years of research. Judge for yourself!
Product specifications
Article number

623201

EAN

EAN8719322866837
Reviews
Posted by: Alex on 4 January 2023

Hallo ist da schon Buttersäure drin oder soll ich selber da noch was reinmachen.

Posted by: Peter Klosters on 4 April 2022

Ik heb diverse scopex flavours geprobeerd nu. Iedere keer kom ik terug bij de scopex van MTC.

Posted by: René on 3 July 2020

Excellent , comparé à beaucoup d'autres "scopex", il est très proche vraiment de la version ROD.

Posted by: Heinz D on 9 September 2017

Einfach Weltklasse!
Create your own review