Enhancer - N-Butyric-Acid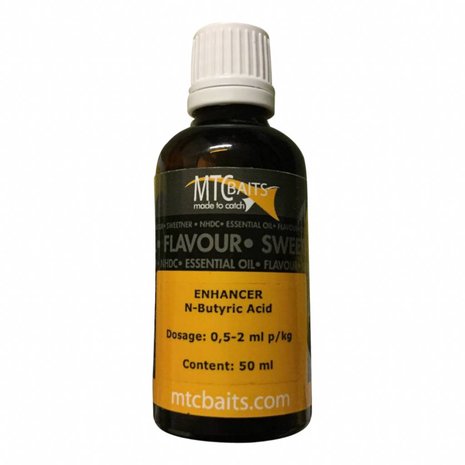 Product description
Dosage: 0,5-2 ml
N-Butyric Acid is an acid with a very penetrating aroma. It occurs in fats and oils during the decomposing, rotting process. It's an important substance for the synthesis of many other compounds. Although the substance itself smells very unpleasant, many esters from the acid have a very pleasant aroma. The trick is mixing N-Butyric Acid. It's a proven super trigger! In water, N-Butyric Acid emits a signal/trigger that a natural food source is present. Unbeatable in combinations with flavours and essential oils. Which ones? That's up to you to experiment. When processing always wear gloves and avoid contact with your eyes!
Product specifications
Article number

671002

EAN

EAN8719322867537
Reviews
Posted by: John on 8 July 2017

Vergeet die geur mensen. Wat die is niet prettig, maar t spul vangt gewoon vis. In mijn ogen 1 van de beste triggers op de markt. Ben ook fan van de boterzuur popups. Mooi product.
Create your own review